Stock Market Basics Quiz - Answers
Welcome to the

Stock Market Basics Quiz

,

answers page

for the Traders Day Trading StockMarket Basics Quiz.

If you have found this page in error and would like to test your StockMarket Basics knowledge, click here to return to the Stock Market Basics Quiz



Q1. Who can trade in a Stock Exchange?
A1. Stock Exchange Members - Market Makers
Q2. Who do the public usually buy shares from?
A2. Stock Brokers
Q3. Why is trading Penny stocks a higher risk?
A3. The spreads are much wider and they are usually smaller or fledgling companies
Q4. Can you trade a Stock Market Index?
A4. Yes, through various means such as Financial Spread Betting, CFD's, Futures...etc
Q5. How many traders lose money?
A5. 80% of all traders and 95% of Day Traders
Q6. What is an 'Offer' price?
A6.The price you can buy at. The price the market is offering to sell to you for
Q7. Does Financial Spread Betting give you the opportunity to profit when markets are falling?
A7. Yes, in Spread Betting you can sell the market in the same way as you would buy
Q8. What charges are payable when purchasing a stock?
A8. Stock Brokers commision, Stanp Duty, Cost of the Stock
Q9. What is a Dividend?
A9. It is a share of a stocks profits that is paid out to shareholders
Q10. What is the 'secret' of how to make money from trading?
A10. Sensible Money Management, even if they have a 99% success rate traders could still lose money without applying Money Management to their trading.
How did you do? 10/10 we hope! As you can see , there is nothing difficult about learning Elliott Wave. It is quite simply a case of applying some straightforward guidelines with a handful of very clearly defined rules.

Stockmarket Basics - Learn More


Financial Spread Betting

Although it is a relatively unknown form of trading,

Financial Spread Betting

has been around since the 1970s and is a becoming increasingly popular as an alternative to traditional trading through a Stock Broker, it is now one of the

fastest growing sectors within the financial services industry

.



Elliott Wave Theory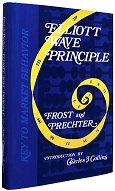 You have only just begun to learn anout the stock market basics so don't let your education end here.
We discuss many aspects of stock market basics in much more detail, here at TradersDayTrading.com but you can also learn a lot more through Elliott Wave International's free Club EWI. Follow this link to get free access to the Basic Tutorial: 10 lessons on The Elliott Wave Principle and learn how to use this valuable tool in your own trading and investing.
It is completely free and you will find an extensive library of educational materials in there to help you get the most out of this unique technical analysis tool including....
....the message boards where you can get the answers to your questions directly form the experts.....