| | |
| --- | --- |
| Issue# 0002 | January 2010 |
Stock Market Trading
Traders Day Trading & Kenny's Elliott Waves Blog
Free Newsletter!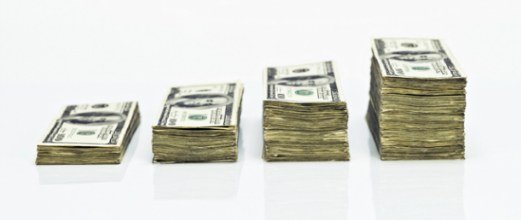 Learn How to Trade...
Learn How to MAKE MONEY!
---
New Report: It's Da

ngerous to Diversify - Find Out Why

A free report from Elliott Wave International reveals the risks
of portfolio diversification. By Elliott Wave International

Welcome to

Stock Market Trading

the new look newsletter for 2011 from Traders Day Trading & Kenny's Elliott Waves Blog.

Look out for it in your mailbox through 2011 with new features and analysis.

We would like to take this opportunity to wish you a Happy and Prosperous New Year.


Khalsas Free Friday is Coming to
Kennys Elliott Waves Blog


Hi Folks, I am very pleased to announce that Khalsas Free Friday intraday trading analysis is coming to Kennys Elliott Waves Blog. K has accepted my invitation to feature as my regular guest here at Kennys Elliott Waves Blog each Friday starting this week.

Khalsa will provide his analysis to us here absolutely free in – Khalsas Free Friday!

Look out for his early warning trading signals posts here on Thursday evenings.

Khalsas markets analysis is based on the use of the many trading systems that he has developed. The markets covered is broad based but he will mainly be covering intra day trading and longer term analysis on:


S&P 500 Cash and Futures Markets
Dow Jones
Ftse 100
Bonds

First and foremost, Khalsa is a trader and without a doubt he is one of the best analysts in the business that I know of. K produces top quality analysis day in and day out with an amazing consistency and almost uniquely, based on that analysis, posts the trades live to his subscribers over at www.khalsaspad.com

Not only do you benefit from his top notch analysis, you can also learn how to trade it successfully as K also shows you how to put it into practice, live as it happens, warts n' all!

Khalsa is one of the most decent and generous of people that you could wish to know and is always ready to help anyone whenever he can so please do feel free to ask any questions and give feedback, or simply add any comments.

Check in to Khalsas Free Friday here at Kennys Elliott Waves Blog from this week!

Take a closer look for free, Khalsa has agreed to offer our visitors a weeks free access to his subscribers area. Please register for the free discussion boards and quote 'Kennys Elliott Waves Blog' to claim your free week to the subscribers area.



Thank you for subscribing to

Stock Market Trading,

please do us a big favor an send it to a friend.
Kenny
---

Learn. Practice. MAKE MONEY!
With Stock Market INVESTING 101


Click Here
Learn How to Trade
Stock Market Game
Beginners Trading Course
Free Interactive Spread Betting Tutorial
Free Position Size Excel Worksheet with Calculator
Subscribe to Receive
Free Newsletter
---
Tradersdaytrading.com

provides free information and analysis
to be used for educational purposes only.
Full Terms & Conditions Available at tradersdaytrading.com